Systems
Vacu Braze is CLOSED until 7:00 AM EST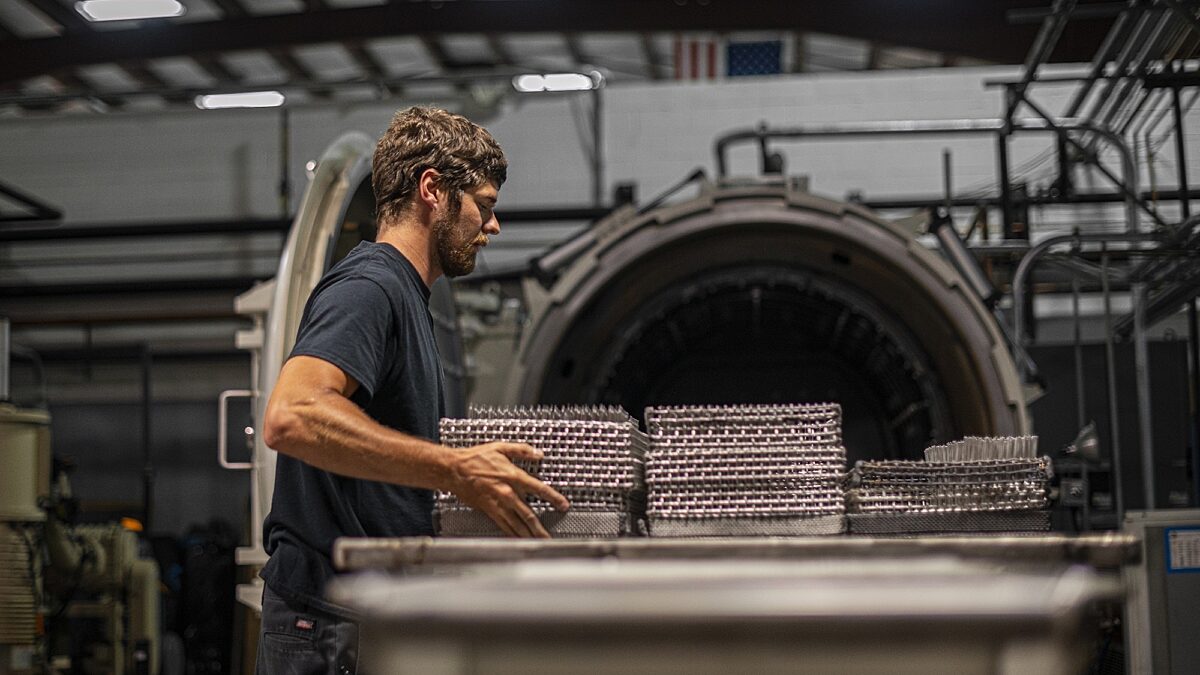 Vacu Braze is Hiring
Vacu Braze seeks to expand team with new material handling positions
November 7, 2022
Quakertown, PA – Vacu Braze, a precision heat treatment facility, is expanding its workforce with new material handling positions. With a more than twenty-five year track record of exceeding customer expectations and a growing team of long-term employees, Vacu Braze has established itself as a leader in the industry and an exceptional place for both experienced and entry level workers to grow.
"Heat treating is a whole world that a lot of people don't realize exists. My experience has been very positive and I've learned a lot. I started young and have moved through many roles and responsibilities with great assistance to ensure my success along the way," said Nick Myers, a Project Engineer at Vacu Braze.
Current openings at Vacu Braze include entry level Bulk Material Handler and Clean Room Material Handler positions. Both positions are full-time, on-site in Quakertown, and are part of the team's production department. Responsibilities include, but are not limited to, receiving parts, operating industry-specific machinery, quality assurance, and transporting materials within the facility.
"What makes Vacu Braze a good company to work for is our focus on employee quality of life. I think we go to pretty great strides to make people feel like a part of the team and that they are important to what we're doing," said Jerry Novak, a Process Engineer at Vacu Braze.
Vacu Braze is an equal opportunity employer in Bucks County and is proud to offer competitive pay, health benefits, and a positive work environment. Interested applicants should apply at vacubraze.net/jobs.
Vacu Braze is a precision heat treatment facility located in Bucks County, Pennsylvania. At the forefront of thermal processing, their work has been trusted by industry leading manufacturers in the medical, aerospace, defense, and power generation fields. With a commitment to quality and a proven track record for speed and reliability, Vacu Braze is a partner you can count on. Learn more at vacubraze.net.