Systems
Vacu Braze is CLOSED until 7:00 AM EST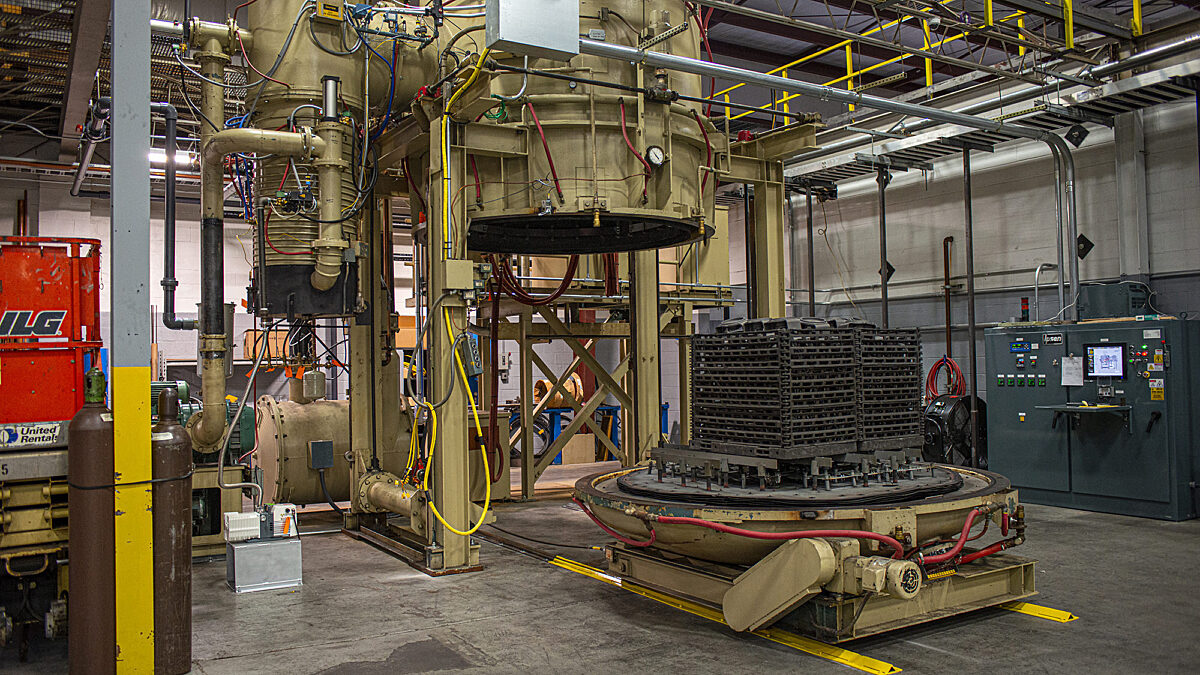 New Bottom Loading Vertical Furnace
Vacu Braze Expands Processing Capabilities with New Bottom Loading Vertical Furnace
September 3, 2021
Quakertown, PA – One of the most pressing challenges facing the thermal processing industry is being able to handle the size of components. From aerospace housings to large valves, fitting pieces into equipment is always the first step in processing. One of the solutions found by the industry is equipment with a new orientation.
Vacu Braze has purchased and installed a new bottom loading vertical furnace. This equipment has been able to significantly amplify annealing, aging, and stress-relieving all while remaining under a high vacuum. With a 6' diameter and 5' height, the chamber of this furnace is able to handle the increased capacity of valves, housings, and rings in excess of 6000 lbs.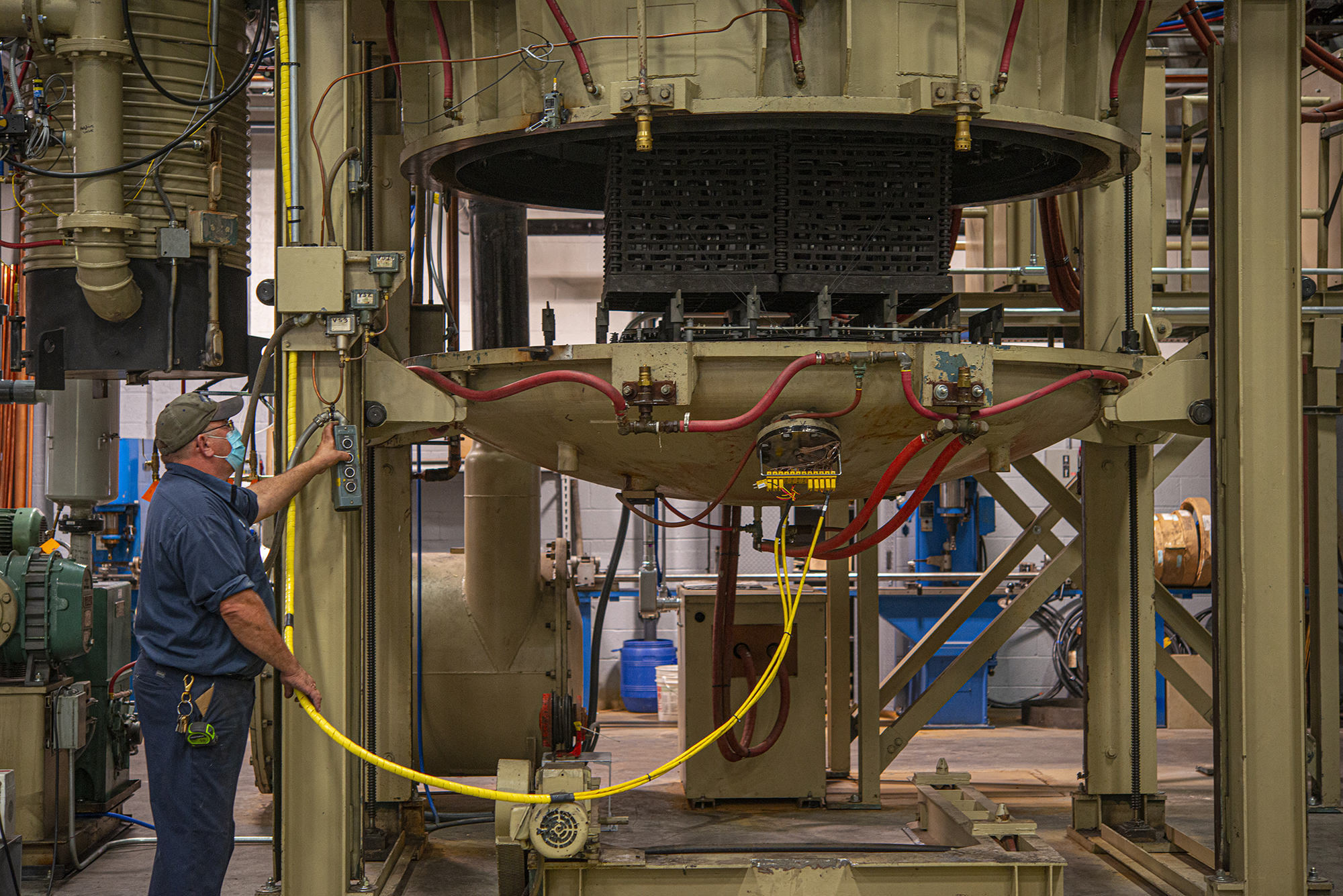 Parts are loaded onto the bottom platform and moved to be as uniformly distanced from heating elements as possible. They are then raised up into the furnace chamber and locked into position. All processing takes place elevated from ground level and the chamber will be lowered to unload the material once processing is complete. Vacu Braze is excited to offer customers increased processing options for a larger capacity.
Vacu Braze is a precision heat treatment facility located in Bucks County, Pennsylvania. At the forefront of thermal processing, their work has been trusted by industry-leading manufacturers in the medical, aerospace, defense, and power generation fields. With a commitment to quality and a proven track record for speed and reliability, Vacu Braze is a partner you can count on. Learn more at vacubraze.net.
Contact Us